English
I declare that the earlier diagnosed syndrome owing to Matrix Drops totally disappeared.
I share my story with others with the intention to serve as proof in incurable posted cases.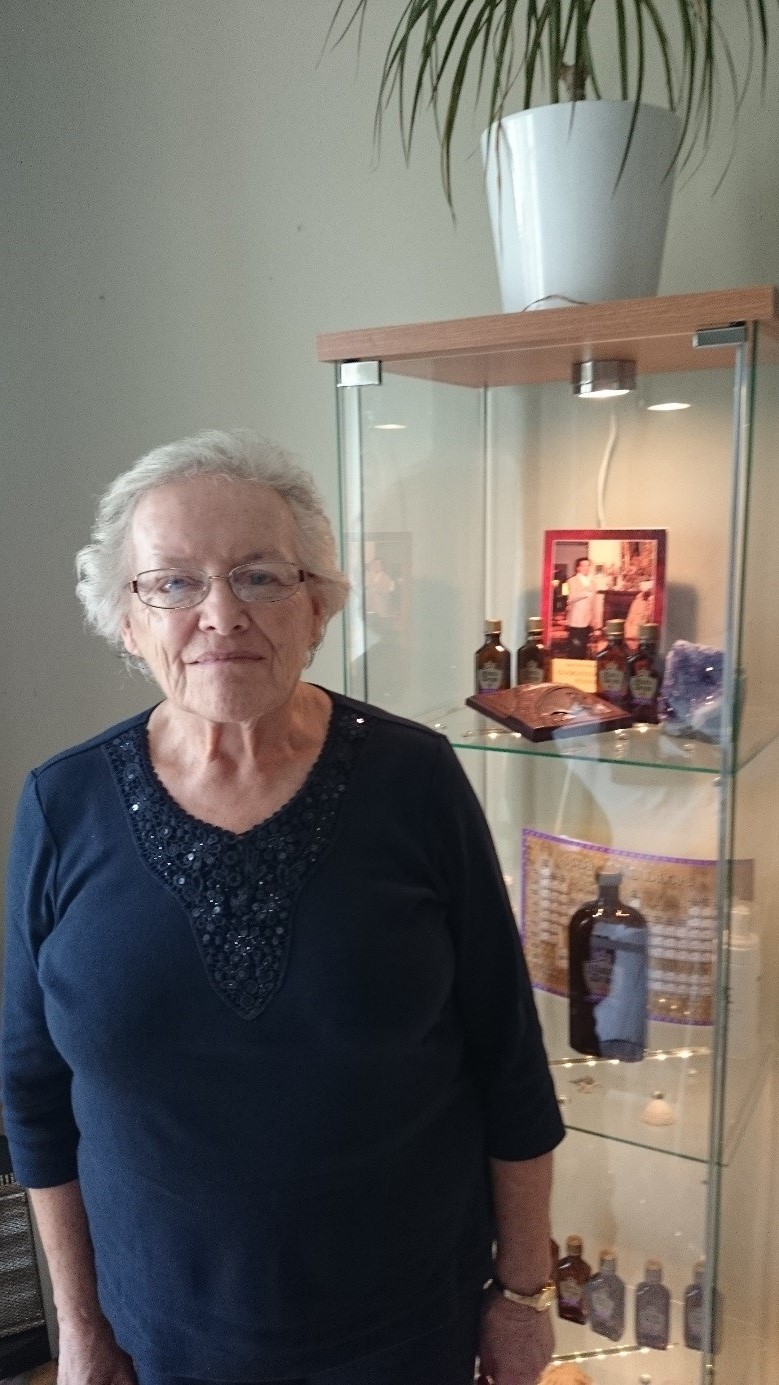 My name is May G. I'm a seventy seven years old lady living in Ireland. We live in county Kildare with my husband Michael. In the year of 2000 my physical condition suddenly deteriorated. I was not able to move properly the way of my walk relapsed from day to day. I was unable to use my limbs. I had not got the strength to open a bottled water. After a lengthy investigation the doctors stated an incurable disease – Guillain-Barre syndrome.
Due to an injection improvement happened in my state, but did not bring the expected result for me.
Onto the advisement of my daughter's husband I visited István, who treated me with the massage method of Kovács-Magyar András. I was able to move my arms and shoulders properly after the first massage already. According to Matrix Drops Protocol I cut out from my nourishment those proteins that may be responsible for autoimmune diseases. By the recommendation of István we relocated our bed into another room on a geopathic radiation free place that he previously defined. Additional improvement happened in my state. Even my husband's blood-sugar level, which was alarmingly high earlier, became stable.
I started gleaning the 351 drops first. I never slept so well in my life possibly, than under the taking of the drops. Onto my friends and my family biggest surprise on a full weekend with my husband painted our house from the outside without any pain and tiredness. By this time I experienced the wonderful curative power of the drops.Matrix Drops Computer the invention of Kovács-Magyar Ildikó and András identified that my illness Guillain-Barre syndrome is the side effect of an earlier received vaccination. I started the application of those drops which clear out the side effects of the vaccinations and the heavy metals from my body. The computer also assessed that an entity stick on me that Kovacs-Magyar Andras distinguished colleague Hegedüs Mária helped it over onto the otherworld.
Lately gladly acknowledged that sensory nerves works perfectly in my limbs and my fingers. I declare that the earlier diagnosed syndrome owing to Matrix Drops totally disappeared.
Grateful thank the miracle of the drops of its inventors for Kovács-Magyar Ildikó and András.